"Call Keller For Your Cellar"
INTERIOR & EXTERIOR
BASEMENT WATERPROOFING
& FOUNDATION SPECIALISTS
Family Owned & Serving New England Since 1972
Boston Waterproofing Systems with a

Serving Residential & Commercial Customers Since 1972
Discover How We're Different!
Hire The Local Experts You Can Trust!
"You and your team were truly responsive. We want to thank you and your dedicated team for a job well done with respect to the waterproofing, concrete work and rebuilt retaining wall."
"I am writing to compliment you on the basement waterproofing work done on our home in March. The work was done very professionally and shows a high quality of workmanship. Thank you for going the extra mile for us."
"Your crew was accomplished, very hard-working and completed my wall crack repair in a timely manner leaving the area spotless. It is a pleasure to deal with a company that is honest and provides a superior end product."
Our TV Commercial: Call "Keller For Your Cellar"
Family Owned And Operated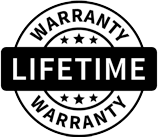 LIFETIME WARRANTY BASEMENT WATERPROOFING SYSTEMS
Learn more about our most common waterproofing and foundation repair services
We specialize in exterior and interior basement waterproofing. We can transform your musty, damp, and leaky basement into a dry, usable space. As one of the trusted waterproofing contractors in the area, we guarantee quick and responsive services with a quality finish.
With solutions like stone foundation repair, exterior/interior leaking wall repair, and wall replacements, we can help you solve any foundation repair issues you may have
Masonry work can make your home more valuable. Stone, brick and block are durable and beautiful; they add a designer touch to any home.
For Fastest Response, We Recommend You Call Us At 888-969-5507